Your Evolving Soul:

The Cosmic Spirituality in the Urantia Revelation
Byron Belitsos
Pre-order at Amazon
Pub date: May 25, 2017 • Origin Press/Celestia
240 pages • Glossary and appendices
•   $18.00   paperback edition (ISBN: 9781579830366)
•   $9.99   eBook edition (ISBN: 9781579830373
—An inspiring study of the unique revelations about self and soul in The Urantia Book
—Introduces the integral spirituality of the Urantia Revelation, including the purpose of the afterlife.
—Explicates our co-creative relationship to Evolutionary Deity and the Eternal Trinity.
DISCOVER THE URANTIA BOOK AND UNDERSTAND THE MYSTERY OF THE HUMAN SOUL
The Urantia Book (1955) offers a complex revelation about the evolving human soul that stands alone in its coherence and richness of detail. Your Evolving Soul is the first book to explain this advanced spiritual teaching for the ordinary reader, especially as it relates to today's depth psychology, modern cosmology, Ken Wilber's integral philosophy, and paranormal studies (including NDEs).
Belitsos depicts the soul as an energetic synthesis of the spiritual import of our ordinary human experiences. It evolves by virtue of "soul-making" decisions that shape our character as we grow into maturity. The soul advances in close partnership with the indwelling spirit, a divine entity that gifts us with the potential to fulfill a unique destiny now and into the afterlife. Readers also discover how our evolving soul, if we so choose, can become an immortal vehicle of personal identity that contributes something crucial to the growth of all other souls—and even to the evolution of Deity itself. Belitsos compares these futuristic Urantia teachings to traditional descriptions of self and soul, both East and West, showing how this legendary revelatory text clarifies the key differences between self, soul, and spirit that have remained obscured over the centuries. Through his lucid interpretation of the Urantia material, the author offers a model of the human soul to be tested, examined, and compared—not as a finished truth to be accepted as doctrine.
About the Author: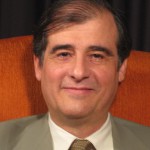 Byron Belitsos is a leading exponent of The Urantia Book. He is the publisher, editor, or coauthor of numerous acclaimed books, including many related to the Urantia Revelation. Byron has been a student of The Urantia Book for four decades, and has spoken about its teachings at many conferences and on innumerable programs, including Coast-to-Coast AM Radio, Red Ice Radio, and GaiamTV. Belitsos is also the coauthor of A Return to Healing (Origin Press: 2009), winner of a Nautilus Gold. He holds a B.A. in intellectual history from the University of Chicago and his graduate studies have embraced poetry, humanities, literature, and religious studies. He is the founder of Origin Press, which has won numerous national awards, and was also an inaugural member of Ken Wilber's Integral Institute. He resides in San Rafael, California.