PUBLICITY CONTACT:
Byron Belitsos • 415/720-6508 • byron(at)originpress.com
YOUR EVOLVING SOUL


The Cosmic Spirituality of the Urantia Revelation
Byron Belitsos
$18.00 trade paperback/ $9.99 eBook • 354 pages
Trim Size: 6 x 9 • Glossary •  978-1-57983-036-6
Publication date: May 25, 2017 • Published by Origin Press
Distributed by Red Wheel Weiser

Sample materials (downloadable PDF files)

:
Introduction • Chapter 1 • Chapter 7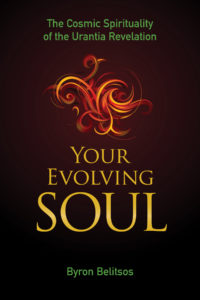 Download book cover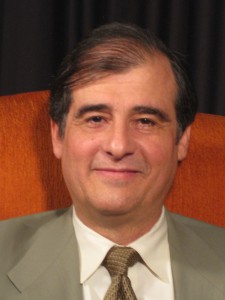 Download author headshot
Previous radio interviews
Author bio page


New Study of the Soul Is Fruit of Four Decades of
Research into the Mysteries of The Urantia Book
Sparks of genuine revelation are contained in Christianity, Judaism, Islam, Buddhism, and many esoteric systems. According to the bold thesis of Your Evolving Soul, we have been graced once again with a new revelation: the little-known Urantia Book that has quietly sold over one million copies in 15 languages. In his newest title, Byron Belitsos argues that The UB provides a revolutionary new depiction of the human soul, the afterlife, and the nature of Deity that is commensurate with the needs of our time. In Your Evolving Soul, one of the world's leading exponents of the Urantia Revelation succinctly presents the fruit of his life's work, including:
A scholarly introduction that includes comparison with other revelatory and esoteric teachings, both East and West

A philosophic overview of the psychology of the Urantia Revelation with reference to current thinkers, including Ken Wilber

A theologically informed description of the UB's teaching about the soul and spirit, alongside related conceptions in Christianity and Buddhism
According to the account offered in the Urantia Revelation, our evolving soul is the heart of an inner triad of endowments: the unique personality, the Indwelling Spirit, and the soul itself. Of these, only our soul is under our control because of our precious endowment of free will—an integral feature of our God-bestowed unique personhood. Our soul is a nonphysical "transcript" of the valuable and salvageable elements of the experiences we choose to have. It is slowly co-created on a daily basis by virtue of our spiritually significant thoughts, feelings, decisions, and subsequent actions, as these are recognized and "immortalized" by the Indwelling Spirit and preserved in and as our soul by this divine action operating from within. These elements of real human experience get converted to personal soul memories and become a potentially eternal possession of the individual, now and into the afterlife—if we choose to ascend.
PART I: INTRODUCING A NEW REVELATION
1-Soul Glimpses: Poetic and Paranormal
2-The Grand Cosmos and Soul Evolution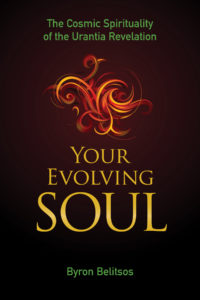 PART I: SELF AND SOUL IN URANTIA REVELATION
3-The Soul-Synthesis Hypothesis
4-Cosmic Individuation and Self-Perfecting
PART I: A HISTORY OF SELF AND SOUL
5-Early Beliefs About Self and Soul
6-Gnosticism, Eastern Christianity, and the UB
7-Self and Soul in Modernity and Beyond
PART I: FOUNDATIONS OF COSMIC SPIRITUALITY
8-The Nature of Personality Reality
9-The Gift of the Divine Indwelling
10-Cultivating Contact with Spirit
11-Evolutionary Deity and Cosmic Spirituality
"This extraordinary and brilliant book unveils the Urantia Revelation for those not yet ready to tackle such a lengthy tome. Today's spiritual fashion seems to be pantheism, but Belitsos' lucid writing will awaken you to richer and far more inspiring ideas about the human soul and spirit and the nature of God." ––Katie Darling, Founder of iWAVE Institute