Byron Belitsos: Conference convener, emcee, and speaker


Belitsos is a highly experienced author, editor, publisher, and educator. He is the founder and owner of Origin Press, a multiple award-winning book publishing and media company. Byron is also the coauthor and publisher of four previous books about The Urantia Book, most recently Healing a Broken World (2013) and The Adventure of Being Human (2011). He has been a student of The Urantia Book for 39 years, and has written, spoken, and given workshops worldwide on its teachings, including appearances on GAIAM TV and Coast-to-Coast AM Radio with George Noory. Belitsos is coauthor of the acclaimed One World Democracy (2005), which is based in part on political teachings of the Urantia Revelation. He also edited and published Discovery of Atlantis (2004), a pioneering title that was noted worldwide, and whose argument is derived from the teachings of The Urantia Book about the location of the "Garden of Eden." This book's thesis was featured on the History Channel's "Digging for the Truth" series in 2006. Byron was an inaugural member of Ken Wilber's Integral Institute and was a board member of the Democratic World Federalists and of 911truth.org. He lives in San Rafael, California. A more extensive bio is

HERE

.
Announcing a special appearance by Professor Ted Peters


Ted Peters, PhD. a professor emeritus of systematic theology and ethics, has agreed to be a respondent to the "Urantia Cosmology" presentation on Saturday afternoon, and will be with us for the entire day on Saturday. Ted, an ordained Lutheran minister, has taught for over 30 years at the Graduate Theological Union in Berkeley, California and elsewhwere, and is the author or editor of over two-dozen scholarly and popular books. He is also the co-editor of Theology and Ethics Journal, and is a four-time winner of the Templeton Book Prize. Ted has a special interest in the intersection of theology, science, and culture; as a long-time student of new religious movements, Ted has become conversant with the Urantia Revelation through his graduate students.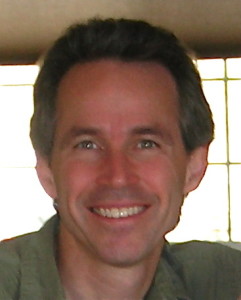 Hal Katzen: presenter for "The Urantia Book's Planetary History:
A Credibility Check"
Katzen, a trained attorney, is the publisher of 

UBtheNews.com

 and a 30+ year reader-believer of the Urantia Book. Hal lives in Mill Valley, CA.
Robert Kraft: Presenter for "Romancing the Universe:
Soulful Living—Now and in the Afterlife"
Bob Kraft is an emeritus professor, now retired, in the Department of English at Eastern Michigan University, where he taught for 35 years. A master teacher, he won the Distinguished Faculty Award for Excellence in Teaching and a second award for Extraordinary Contributions to Michigan Higher Education. Kraft holds a PhD from the University of Washington in American literature. He is a long-time reader of The Urantia Book.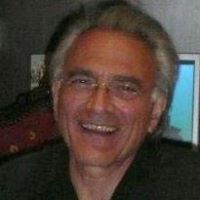 Phil Calabrese, PhD: presenter for "Urantia Cosmology:
Evolutionary Progress in a Centered Universe of Universes"


Dr. Calabrese is an awarding-winning mathematician with a wide variety of experience as university professor, mathematical inventor, aerospace analyst & computer programmer, prime contractor for DoD, and senior scientist for US Navy. He has also given numerous invited presentations and published many scientific and cosmological papers dedicated to readers of The Urantia Book. See in particular his article,

"The Coming Scientific Validation of the Urantia

Book."
Jerry Lane and Christiane Michaels: co-presenters for "Rediscovering Christ as God and Goddess: A New Cosmic Morality for the 21st Century

"



Lane was a former U.S. Marine captain and is a retired master carpenter and project foreman. He earned a masters degree in creative writing from San Francisco State University. Jerry is the principal author of The Adventure of Being Human (2011)

.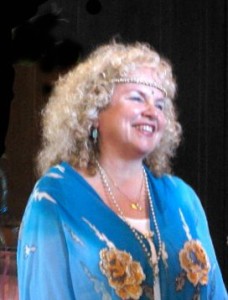 Christiane Michaels has a Master's degree from Goddard College in clinical psychology and has been a long-time student of the Urantia Book and A Course In Miracles. Christy's ministry  focuses especially on the truths of The Gospel of Mary Magdalene (a Nag Hammadi text), and her teaching work is based on exhaustive research into the mystery of Mary's story and the nature of the divine feminine. She studied with Elizabeth Kelley who is ordained in the Holy Order of Mary Magdalene.  She is an ordained priestess of the Lyceum of Sophia. Learn more about her at: http://www.gospelofmarymagdalene.info/
Liz Cratty

and Jeff Cutler: presenters for

"The New Era of Social Sustainability"



Cratty is the author of thirteen books (11 novels and 2 nonfiction books) and over 250 short stories, articles and essays. She is a sought-after teacher and keynote speaker at writing conferences and conventions around the world. She holds a BA in English Literature/Creative Writing and an MA in Applied Theology, both from Marylhurst University. She has been a student of The Urantia Book since 1978. She lives in Eugene with her fisherman-husband and puts her pen to use for social justice. Liz is also on faculty at the University of Phoenix. www.elizabethengstrom.com
Jeff Cutler has been reading the Urantia Book since the early 1970s, and has long been active with Urantia organizations. Jeff has spent over 50 years in the investment business, the last 40 managing assets for several not-for-profit organizations. After receiving an MBA from the University of California, he worked for such institutions as the Pacific Stock Exchange, Crocker Bank, and Dean Witter. He currently serves on the investment committee of the Oregon Food Bank, the ASANTE HealthSystem in Southern Oregon, and is the treasurer of the Southern Oregon University Foundation. He is currently collaborating with Liz Cratty on bringing the three-core values model of social sustainability to Southern Oregon University.
Edmund F. Kuell III, leader of our healing circle on Saturday evening


Edmund is a lifestyle educator and spiritual teacher with over 42 years of experience assessing and reversing nutritional deficiencies and a broad range of serious illnesses. He is the creator of Spiritual Nutrition, a unique way of integration and expansion of the main ancient systems of healing with the new leading-edge health medicine, all supported by personal spiritual guidance. He has successfully healed three of his own life-threatening illnesses and today enjoys completely restored health, superior vitality and unbounded consciousness. Edmund has taught thousands this way to perfect health. As the founder of Spiritual Nutrition, he teaches professionals and lay persons alike to find and follow their Inner Voice in health matters and spiritual concerns.
WE ARE GRATEFUL TO THESE COLLEAGUES WHO
ARE ASSISTING AS BREAK-OUT LEADERS OR PANELISTS:
John Creger is an author and a nationally recognized veteran English high school teacher. Throughout his classroom career John has tried to help his students find satisfying connections to the universe within and beyond themselves. Toward this end he has synthesized various statements from the Urantia Book concerning education to create a new model of deep learning that is now used widely around the country. As a result of this work, he became a recipient of the prestigious James Moffett Award. He is the author of The Personal Creed Project and a New Vision of Learning (Heinemann 2004).
One of two members of the cosmology panel is Matthew Rapaport. After earning an undergraduate degree in biology, Matthew began reading The Urantia Book in 1975, which in turn inspired him to earn an masters degree in philosophy at San Francisco State University (1980). Recently, after several years of intensive research in physics, cosmology, philosophy, and theology, Rapaport is now preparing a forthcoming book that will explore the relationship of the theology revealed by The Urantia Book to contemporary science, particularly cosmology and biology.