You may have heard of The Urantia Book, but do you know its actual teachings?
Join us in an educational inquiry into the key topics of this legendary text—
led by many of its most prominent teachers, authors, and healers.
See below for details on our June 14-15 event …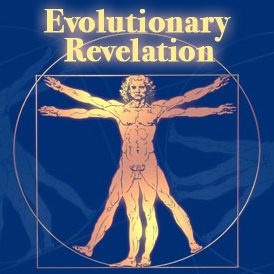 Evolutionary Revelation
An Inspirational Journey into The Urantia Book—and Beyond
A modular two-day education

al retreat on June 14-15 in a majestic setting




(Attend a half-day, full day, or the full two days)





Questions? email: byron@originpress.com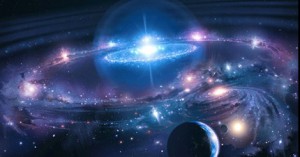 The Urantia Book states that the universe rotates around a cosmic center.
[Illustration by Gary Tonge; see his more advanced depiction HERE ]
Saturday, June 14 & Sunday, June 15 at the YMCA in Marin Headlands




An educational retreat held in the Golden Gate National Recreational Area


—adjacent to the Golden Gate Bridge, beaches, and hiking.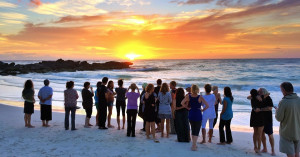 The program includes sunset picnic
at Rodea Beach facing the Pacific ocean.
In this modular two-day event you will:
• learn the key tenets and teachings of this purported epochal revelation
• discover the increasing relevance of the Urantia Revelation to the future of spirituality
• find out why this still-evolving revelation is creating a movement for "planetary reclamation"

Hosted by award-winning publisher and author,

Byron Belitsos

,

who will also be a principal speaker. Includes talks by Phil Calabrese, PhD (cosmology),
Hal Katzen (history); Jerry Lane (spirituality); Elizabeth Cratty (social sustainability).
All s

peaker bios here
Questions? email: byron@originpress.com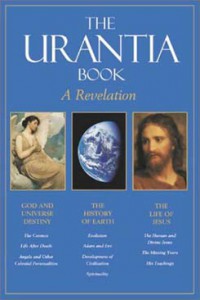 Read the Urantia Book online: click here
Famous readers of the Urantia Book: click here

Sign up to receive updates about this conference
and for announcement of pre-conference events:
SETTING


Marin Headlands, adjacent to the Golden Gate Bridge—in the Golden Gate National Recreation Area.
Situated on the bluffs between the Pacific Ocean and the San Francisco Bay!
FACILITY
Bonita Point YMCA. The YMCA campus is nestled within the Marin Headlands
—10,000 acres of preserved open space.

• Find out more about this unique facility here.
• Watch a film about the exquisite national park setting for the conference
(see especially the first minute; for scenes of Rodeo beach, go to 4:35.)

WHAT
Lectures and panels with leading experts; discussion, and group experiences;
special room for healing and meditation.



WHEN


Saturday morning, June 15—9:00am to 12:30 (introduction and overview)
Saturday all day, June 15—9:00am to 7:30pm (lunch included + sunset picnic at nearby Rodeo Beach)
Sunday, June 16—9:00am to 6:00pm (lunch included)
OVERNIGHT GUESTS: Our package includes 6pm dinner on Friday evening, three partially organic meals on Saturday, and two meals on Sunday. You will stay in the dorm at the Bonita Point YMCA, on site. Rooms include bunk beds and group bathrooms.
FLYING IN? Let us know and we will assist with your logistics.

SUGGESTED DONATIONS
$280   —  stay overnight Friday and Saturday (includes six partially organic meals ending with Sunday lunch)
$190   —  with overnight stay on Saturday (includes four partially organic meals ending with Sunday lunch)
$110   —  non-residential attendance for both days (two partially organic lunches)
$70     —  single-day rate (all day Saturday or all day Sunday)
$40     —  Saturday morning only (a comprehensive overview of the Urantia Revelation)
$20     —  Saturday evening twilight picnic at Rodeo Beach (includes boxed dinner)
Problems signing up? email: byron@originpress.com



TOPICS COVERED
[each portion features brief talks, interactive panel sessions, and group activities]
•  Introduction to The Urantia Book
•  Science, Philosophy, and Cosmology
•  Eternal Life in a Friendly Cosmos 
•  Cosmic Spirituality and Ethics
•  Rediscovering Christ as God and Goddess
•  The Lucifer Rebellion and Its Aftermath Today
•  Planetary Reclamation
•  The New Era of Social Sustainability
At this unique conference, you will receive:
• An inspiring introduction to the spirituality of the Urantia Revelation

Brief TED-like presentations by leading experts
• Ample opportunities for healing, meditation, hiking, and fellowship

Relax and learn in a retreat atmosphere in a national park
• Fascinating knowledge of Urantia teachings about history, science, and cosmology
With qualified teachers steeped in the Urantia Revelation
• An introduction to the co-creative New Era of social sustainability
Learn about celestial plans for planetary social transformation

Sponsored by EVOLVING-SOULS.ORG