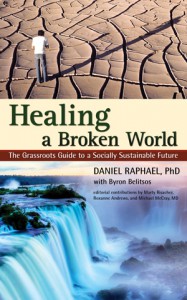 HEALING A BROKEN WORLD
The Grassroots Guide to a Socially Sustainable Future
By Daniel Raphael, PhD, with Byron Belitsos
With editorial contributions from Michael McCray, MD,
Marty Risacher, and Roxanne Andrews

Paperback: $12.95
eBook: $5.95 [available soon!]
120 pages • Appendices • Glossary

Read the New Book Announcement HERE
Hear an interview on the book (starts at 17:00) between Byron
and Ron and Victoria Friedman of the Vistar Foundation.


An Unprecedented Team-Building Approach to Social Sustainability
Our global civilization is dangerously unstable, not only because of dire environmental threats, but because our social institutions are unsustainable at every scale—from family life to national politics to global governance. But a new mode of living is rising in the ashes of the old, one that regards the social aspect of sustainability as the crucial factor. Healing a Broken World introduces an unprecedented method for creating social sustainability, one that offers new hope for building a world that survives and thrives into the distant future.
This book is for far-seeing ordinary citizens who are ready to accept the thrilling challenge of designing functional institutions for this new era. It introduces for the first time methods of invoking celestial guidance to support this vital work, along with novel techniques of building cocreative teams whose work can be validated cross-culturally.
With this manual, you will learn how to assemble and organize a social sustainability design team, and then begin to use the three core values of social sustainability to reinvent new designs of any human institution of any size and type. Remarkably, those solutions that lead to our sustainable future will begin with each of us at the local level—that is, in every local community, anywhere in the world, that chooses to participate in the grand mission of building a socially sustainable world.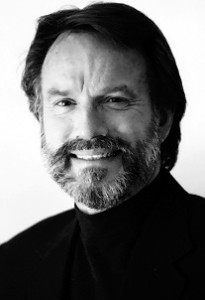 Dr. Daniel Raphael is an intuitive and clairvoyant who enjoys conscious clairaudient conversations with celestial beings. He was raised in a devout Lutheran family, and later became an active member of the New Thought Movement. Today he is a holistic life coach, spiritual counselor, and spiritual team facilitator who has taught numerous classes and workshops worldwide related to the Urantia Revelation. Raphael holds a BS in Sociology, an MS in Education, and a Ph.D. in Metaphysics.
Byron Belitsos is a multiple-award-winning book publisher who has also been the editor or coauthor of many acclaimed books, including four books related to the Urantia Revelation

TABLE OF CONTENTS

Preface
Introduction
1    The Three Core Values of Social Sustainability
2    Working with Beliefs About Our Values
3    Getting Started with a Design Team
4    The Roles and Functions of Team Members
5    The Design Team Process
6    The Continuum of Social Sustainability
7    Working with the Schematic
Appendix: Schematic for Sustainability [the form]
Appendix B: Sources of Further Information
Appendix C: About the Magisterial Mission
Bibliography